Welcome to our "Home on the Web." As you browse around, we hope you will learn a little more about the Lord's church here in Horse Cave, Kentucky.
We strive to be the church you read about in the New Testament, the church which Jesus promised to build (Matthew 16:18). We love the Lord Jesus Christ, His Word and the souls of people.
We try to honor and glorify our Lord and Savior, Jesus Christ. We believe the world is still in desperate need of the saving gospel of Christ. If you are looking for a place to learn and grow in the Lord and to enjoy Christian fellowship, we welcome you and extend an open invitation to visit with us. You will find a warm and friendly welcome. If you have any questions, please do not hesitate to ask.
Thanks for visiting our website! We want this site to be of benefit to you. Please add this site to your favorites and come back and visit often. May God bless you.
GOSPEL MEETING with DAVID SAIN Oct. 19-22, 2014
We had a great Fall Gospel Meeting with David Sain. He delivered some mighty fine lessons from God's Word. We have uploaded his sermons on our Audio Page page. They are saved as MP3 files.
FREE BIBLE STUDY COURSE
We are happy to offer you a free 8 Lesson Bible Correspondence Course entitled "Finding the Church of the Bible". This series is by Allen Webster. This course will take you through the following exciting lessons:

1: Does the Church One Attend Make a Difference? 2: Back to Jerusalem: The Restoration Plea


3: Is the Church Built on the Earth Today?
4: How Can I Identify the Church Jesus Built Among So Many? (Part 1)
5: How Can I Identify the Church Jesus Built Among So Many? (Part 2)
6: Is the Kingdom of Christ the Same as the Church of Christ?
7: The Greatest Institution on Earth
8: How Can I Connect with the Church of Christ?

If you want to receive this, drop us an email at: church@horsecavecoc.com

No one faces a more crucial question than "Can I be certain that I am a member of the church that Jesus built?" Make time for this study
We have uploaded sermons from our last Gospel Meeting with Phil Sanders of In Search of the Lord's Way.
We have also uploaded lessons from our Seminar "The Truth About ORIGINS" presented by Dr. Brad Harrub of Focus Press in Brentwood, TN We hope you will be blessed by these lessons.
Go to our Audio Page to listen.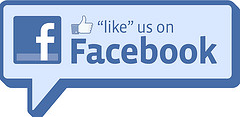 If you have any problems with any part of this website please let us know.
Horse Cave Church of Christ Copyright© 2004 All Rights Reserved
Free Pamphlet
compliments of the Horse Cave Church of Christ
The RESTORATION Plea
by Allen Webster
The restoration plea has been taught in our land for two centuries now, yet many in this generation have not heard it. It says, "Let us speak where the Bible speaks and be silent where the Bible is silent. Let us call Bible things by Bible names and do Bible things in Bible ways. Let's restore the church as it was in the days of the apostles."
This pamphlet looks at the four things implied by the restoration plea. We wish more people were of the mind-set to restore the plan and pattern God has for the church.