Welcome to our "Home on the Web." As you browse around, we hope you will learn a little more about the Lord's church here in Horse Cave, Kentucky.
We strive to be the church you read about in the New Testament, the church which Jesus promised to build (Matthew 16:18). We love the Lord Jesus Christ, His Word and the souls of people. We try to honor and glorify our Lord and Savior, Jesus Christ. We believe the world all around us needs the saving gospel of Christ. If you are looking for a place to learn and grow in the Lord and to enjoy Christian fellowship, we welcome you and extend an open invitation to visit with us. If you are looking for a place to serve, worship and belong, please know this is the place for you. You will find a warm and friendly welcome. If you have any questions, please just ask.
Thanks for visiting our website! We want this site to be of benefit to you. Please add this site to your favorites and come back and visit often. May God bless you.
We have uploaded sermons from our recent Gospel Meeting with Phil Sanders of In Search of the Lord's Way.
We have also uploaded lessons
from our seminar "The Truth About ORIGINS"
presented by Dr. Brad Harrub of Focus Press in Brentwood, TN
We hope you will be blessed by these lessons.
Go to our Audio Page to listen.
| | |
| --- | --- |
| | We still have a few copies of this book which should be helpful to understand what is going on in the so-called unity movement of 2006. We highly recommend this book. A special thanks to the following gospel preachers who had the desire and vision to work together as good friends to get this book published: Mike Baker, Mike Greene, Wayne Hatcher, Steve Higginbotham, Dale Jenkins, Jeff A. Jenkins and Phil Sanders. The book contains five chapters and about 60 pages and is ideal for classroom study. You may order directly from us. |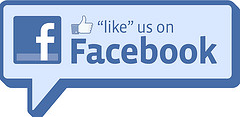 If you have any problems with any part of this website please let us know.
Horse Cave Church of Christ Copyright© 2004 All Rights Reserved
Free Pamphlet
compliments of the Horse Cave Church of Christ
Who Is Missing Out?
by Allen Webster
Students are told by sin-loving peers that they are missing out by not getting drunk, attending wild parties, dancing, frequenting public beaches, and having sex. Young adults are made to feel that they are missing out if they don't barhop and bed-hop. Sinners just can't see how a Christian could enjoy life without imbibing deeply at sin's fountain.

On the other hand, Christians understand that sinners are the ones who are really missing out. The best life and the most enjoyable times come to those who have learned God's secrets to abundant living (John 10:10; 1 Peter 3:11). Such comes without the baggage of hangovers, heartbreak, and wear and tear on the body and mind.

Paul wrote of the prior sinful lives of some Christians, contrasting their present state with their former one. The contrast was significant and all in favor of their new lifestyle. Paul said, "At that time ye were without Christ, being aliens from the commonwealth of Israel, and strangers from the covenants of promise, having no hope, and without God in the world: but now in Christ Jesus ye who sometimes were far off are made nigh by the blood of Christ. For he is our peace" (Ephesians 2:12–14).

What does Paul say a sinner is missing out on?